CLASSICAL – CONTEMPORARY PIANO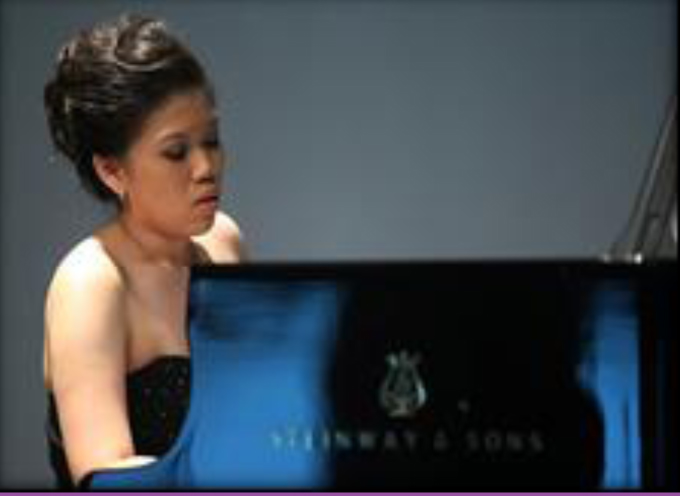 Kathy Hoograduated from Royal Birmingham Conservatoire (UK) with a Master's in Performance andPedagogy. She was under the tutelage of the BBC pianistMark Bebbingtonand the former principal ofkeyboards John Humphrey. This study was undertaken aspart of a one year scholarship awarded by the university.
She obtained a Bachelor's Degree with honors from UCSIUniversity and has also completed LTCL &ATCL certificates. During this time she was under theguidance of Mr. Loo Bang Hean, Dr. Lim Pei Sien, and Ms.Adeline Wong Mei Yi. In 2009 Kathy was selected toperform in a Master Class conductedby Dr. Peter Amstutzat the University of UCSI. Shewas also the piano accompanist for the winner of theABRSM Borneo Reeds Competition in 2015.
Kathy has over five years teaching experience andhas received very positive feedback from manyparents. She taught at Holy Souls Catholic Primary Schoolin Birmingham, Hall Green Junior School, King EdwardGirls School and participated in the BirminghamConservatoire Youth Junior Program. She also taught inMelbourne for one year (2014). Finally, shehas worked closely with autistic children in Malaysia and isnow a lobby pianist in Sunway Medical Hospital.
Pianist Robin Lee's active career encompasses both performing & teaching. As a performer, he has participated in major festivals in the country, including the George Town Festival, Chin Yong Music Festival, Piano Gala, the JB Arts Festival & recently the Epsom Edge. His contribution in a non-performing role include the roles of co-ordinator in the Euroasia Youth Music Festival in 2013 & 2014 & adjudicator in Short+Sweet at the KL Performing Arts Festival 2015 & in the 13th Hong Kong (Asia Pacific) Piano Competition 2013.
Behind each great singer is a supportive pianist & Robin has developed a particular interest in the voice repertoire. Having established himself as one of the few Malaysian professional vocal accompanists, he has shared the stage with Cha Seng Tiang, Cecilia Yap, Ang Mei Foong, Yeoh Ker Ker, Ranko Kurano & Tan Wei Han. In 2015, Robin ventured outside the vocal repertoire & presented a full recital with violinist Goh Chia Chien. Future plans include collaboration with flutists Keiko Nakagawa & Noriko Osman.
Read More
Taking his quest of collaborative performance further, Robin has joined forces with two distinguished colleagues – violinist Mabel Wong & violist Andrew Filmer – in forming a trio with a focus on education. Together they have presented lecture recitals & workshops for both students & teachers that have been very well received. Another notable achievement by the trio is their peer-reviewed article, published in the Australian & New Zealand Viola Society Journal.
Highly regarded by colleagues as a piano pedagogue, Robin gives students an all-rounded education with an emphasis on fundamentals. With an understanding of the mechanics of movements, he has managed to re-train many experienced pianists with bad habits. Using his pianistic skills as well as his experience in collaborative playing, Robin is often engaged as a music coach for instrumental students. Robin maintains a private teaching studio & is also a senior teacher at Bentley Music Academy.
Robin graduated with an honours degree in music performance and pedagogy from Universiti Sains Malaysia & has a string of licentiate diplomas from The Associated Board of The Royal Schools of Music, Trinity College London & The London College of Music. Not contented with just a musical education, Robin has taken online courses in marketing & the psychology of criminal justice.
As a founding member & vice secretary of the Penang Hokkien Society, Robin passionately supports the preservation of local Chinese culture and heritage. During his free time, Robin enjoys his Olympian house chores, believing they are a great substitute for gym work-outs.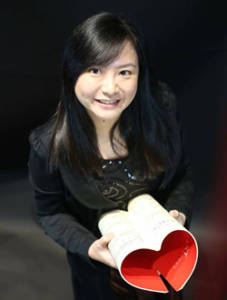 Yong Sue Yi received her Master of Music in Piano Performance from Peabody Conservatory of Music, Johns Hopkins University under the tutelage of Marian Hahn with full scholarship. Studying with Albert Tiu, she was awarded a full scholarship for her 4 years of studies in the Conservatory.
Throughout her studies, she has worked as a chamber musician under the guidance of Dr Thomas Hecht, Katherine Jacobson Fleisher, David Takeno, Zhang Jin Min & Keng-Yuan Tseng. Sue Yi has also performed in master classes presented by international concert artists such as John O'Conor, Stephen Savage & Ian Holtman. In 2006, Sue Yi attended a summer festival at Dong Hai University in Taiwan & studied with Marian Hahn and Logan Skelton.
Read More
In 2008, Sue Yi won 2nd prize in the HSBC Classic Solo Piano Competition. She has been active as a collaborative pianist in Malaysia & is one of the core members of Ensemble Virama. Her most recent performances include Ensemble Virama "Conversation in 5" in July 2017 & "Malaysian Music" in March 2017, KL Piano Gala 2017 in March 2017, Ensemble Virama "Unending Melody" in October 2016, Ensemble Virama debut performance in September 2015, One Piano Four Hands Piano Duet Concert, "The No.1 Steinway Historical Roadshow," KL Piano Gala Concert 2013, Asia Grand Piano Concert (the Seoul Art Center Concert Hall) & several collaborative concerts with the Wind Ensemble of Malaysian National Symphony Orchestra.
Sue Yi is a much sought after adjudicator, having served for the 13th Hong Kong (Asia Pacific) Schubert Piano Competition, the 14th Hong Kong (Asia Pacific) Kabalevsky & Tchaikovsky Piano Competition & the 21st Kota Kinabalu Music Festival 2014.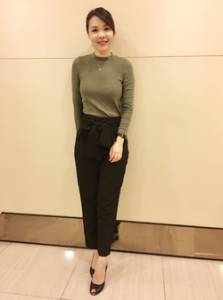 Born & raised in Penang, Jaclyn has been involved with music since she was a child. She obtained her Diploma in Piano (Diploma of the London College of Music) in Pianoforte Performance & Pianoforte Teaching ALCM in Teaching with high distinction. She has been teaching children & adults in performing arts & music school ever since. She has a 8-year teaching experience in various music schools & international schools.Aside from her usual involvement, she has also been actively involved in teaching the children program 'Kinderbeat' by the Australian award-winning Encore Music Education. Being a teacher & mentor for children has always been her passion. 'With passion & proper guidance, anything can be done' is a principle Jaclyn holds dear. She is always inspired to share her own enthusiasm for music with her students, to guide them to achieve their musical goals.
Read More
Aside from her usual involvement, she has also been actively involved in teaching the children program 'Kinderbeat' by the Australian award-winning Encore Music Education. Being a teacher & mentor for children has always been her passion. 'With passion & proper guidance, anything can be done' is a principle Jaclyn holds dear. She is always inspired to share her own enthusiasm for music with her students, to guide them to achieve their musical goals.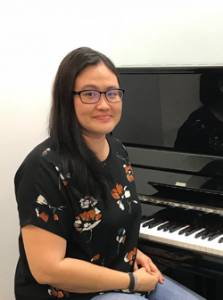 After spending 10 years teaching in UK, Kelly has returned from UK to Kuala Lumpur to settle permanently with her young family. With 18 years of experience teaching locally and abroad, alongside raising 2 young children, she has found pleasure in learning to teach, adapt and also, learn from children with different cultures and backgrounds. She strongly believes that children's lives can be genuinely enriched with a balance of help and guidance from both parents and teachers.
In UK, music is incorporated into students' daily education and Kelly was lucky enough to have had the chance to teach GCSE music briefly at a Performing Arts School in North London. Two years ago, she was trained in an award winning Australian music programme for children, 'Encore Kinderbeat' & 'Encore Junior'. She is currently a licensed teacher under Encore providing group lessons to young children in a local kindergarten and homeschooling centre.
Read More
Kelly obtained her BA (Hons) Music degree from Middlesex University, UK and prior to that, she completed 2 years of Advanced Diploma in Yamaha Academy of Arts & Music. She credits her music career to her tutors, Anne Chung and Chong Kok Ting in Kuala Lumpur, and Kate Ryder in London. During her studies in UK, she was awarded first prize for performing Oliver Messiaen's, 'Vingt Regards sur l'Enfant Jesus II' in the Modern Category and 2nd prize for her performance of Beethoven's, Sonata in F# Major, Op. 78 No. 24 at the North London Music Festival.
When time permits, Kelly also tries to volunteer at ABRSM, MYOF and other musical events, gaining more experience not just as a music teacher but what goes on behind the scenes too.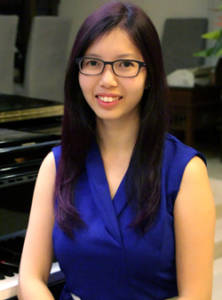 Ee Ching
PIANO & 'EARLY YEARS' SPECIALIST
A native of Penang now based in Kuala Lumpur, Ee Ching studied in Trinity College during her early years in Melbourne. She was an active band member in her college as a percussionist & flautist. She then pursued her Bachelor degree in classical music at UCSI University under the tutelage of Dr Lim Pei Sien, Dr Christine Tan & Ms Carolyn Lo for her major in piano. For flute, she was under the tutelage of Mr Ho Chee Kiang. Under the external examination & accreditation board, Royal College of Music's equivalence of a degree program, her LTCL piano performance scored a remarkable distinction.
Aside from playing piano, Ee Ching also participated actively in UCSI's chamber choir where she & her choir won the gold medal in Orientale Concentus IV in Taiwan. Ee Ching then completed her Masters of Music (Performance & Pedagogy) at Birmingham Conservatoire. Whilst in UK, Ee Ching studied under renowned performers, Victor Sangiorgio, Simon Nicholls & Katherine Lam.
Read More
She also performed in master classes conducted by William Fung & Peter Donohoe. Even while studying in the UK, Ee Ching had the great opportunity to teach in local schools from Key Stage 1 to 4, gaining a tremendous amount of knowledge, experience & cultural diversity. She also had the privilege to work with other senior experienced teachers to teach students with special needs, preparing students for their examinations & performances in UK.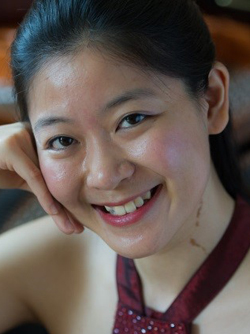 SYLVIA LOH received the first feather in her musical cap in 1994, when she was awarded a prize for being the youngest finalist at the International Piano Competition in the Czech Republic. This was followed shortly after by an appearance at the "Bravo Bravissimo" concert in Milan, Italy. Her subsequent achievements in the competition arena went on to include her emergence as a prize winner at the 1st ASEAN International Chopin Piano Competition in Kuala Lumpur and the 5th Arthur Lepthien Piano Competition in Germany, as well as a finalist at the 3rd Seiler International Piano Competition in Germany, and the 10th EPTA International Piano Competition in Belgium.
Read More
Being described as "a sensitive pianist with refined sound and emotional depth" by the Badische Zeitung, Sylvia has gained recognition on the international stage and performed in numerous concerts in Malaysia, Italy, China and Germany. As a soloist, she has collaborated with orchestras at home and abroad; namely the National Symphony Orchestra, with whom she made her orchestral debut in 1998; the Melbourne School Orchestra, the Freiburg University Orchestra and the Russian Chamber Philharmonic St. Petersburg, with whom she performed at the "Rising Stars!" Festival in Karlsruhe, Germany.
Born in 1987, Sylvia started her professional piano education under the tutelage of Prof. Snezana Panovska. She later went on to study with Ng Chong Lim and drew inspiration from masterclasses by renowned pianists such as Vitaly Margulis, Jacques Rouvier, Piotr Paleczny, Kirill Gerstein, Anatol Ugorski and Dan Zhaoyi.
As a recipient of the HSBC Classics Bursary Award, Sylvia received her Master's degree from the University of Music Freiburg, Germany, where she further completed Solistenexamen – the highest attainable degree in Germany. Sylvia studied with Prof. Elza Kolodin from 2005-2014, during which she was engaged as her professor's assistant at the University and worked closely with students ranging from pre-university to postgraduate courses.
Patricia has been teaching with Roland Music School (now known as Bentley Music Academy). She obtained ALCM (TD), LLCM (TD), ATCL & Hon. LCM qualification.She has been a representative for the London College of Music, a faculty of University of West London (In Kuala Lumpur) for the past 20 years.
In year 2009 she received an Hon. LCM from the London College of Music.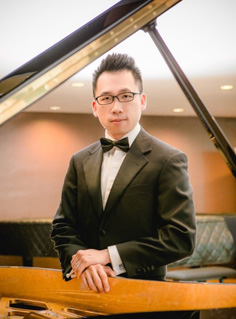 Mun Fei Chor was awarded a full scholarship to pursue his Doctoral Degree in Piano Performance, Pedagogy, and Literature at James Madison University (USA) under the tutelage of "Master of Lieder", Dr. Gabriel Dobner. At the same time, he was also given a full doctoral assistantship and he assisted professors in achieving academic mission in the University. Prior to his doctoral degree study, he received a full scholarship in his Master degree in Piano Pedagogy at Missouri State University (USA) where he was under the tutelage of the head of keyboard department, Dr. Wei-Han Su.
In 2011, Mun Fei was awarded a scholarship to attend Brevard Music Festival at North California and it was one of the major music festivals in United States. In the festival, he was selected to perform in a masterclass conducted by Eugene Pridonoff. Apart from that he was also selected to play in various masterclasses conducted by Leo Erice, Luiz De MouraCastro, Anderson & Roe and Washington Garcia during his studies in the United States.
Read More
Mun Fei was an active performer and accompanist who took part in piano competitions. In 2011, he was the winner of Missouri Music Teachers Association State Piano Competition in Graduate Division. As an active performer, he used to play as accompaniment to the dancers, instrumentalists, and vocalists. He was also a rehearsal pianist and concert pianist of the opera in James Madison University. Besides, Mun Fei had contributed and played in charity recitals for Haiti educations and Nepal humanitarian's fund raising. Currently, he holds a teaching position in University Putra Malaysia as a piano tutor.
Yap Siu Yan
Piano & Percussion
Percussionist Yap Siu Yan has been an active performer in Malaysia, Singapore and the United States of America since 2009. She has performed in professional ensembles such as the Malaysian Philharmonic Orchestra (MPO), Westmoreland Symphony Orchestra, Resonance Works Opera, Singapore Symphony Orchestra (SSO) and the National Symphony Orchestra of Malaysia (NSO).
Siu Yan enjoys exploring music with unlimited possibilities. Being a percussionist allows her to experiment with various kinds of instruments, sometimes unconventional instruments like paper, suitcases, and duct tape. She also enjoys playing traditional percussion instruments such as the many types of Gamelan and Kulintangfrom Southeast Asia.
Read More
As an active percussionist in Malaysia, Siu Yan is involved in the first Malaysia Percussion Festival (2017) as one of the music directors to the festival ensemble. In September 2017, she also did a piano-percussion duo recital entitled "Earth. Our Love. Our Home" to help raise awareness of environmental issues in partnership with the World Wildlife Fund Malaysia.
Besides performing, Siu Yan loves to teach too. She is currently served as the Mallet Percussion Lecturer of the University PendidikanSultan Idris, TanjongMalim, Perak. Back in 2016, She started the percussion ensemble without using instrument in the Malaysian Institute of Art. Siu Yan completed her Master Degree in Carnegie Mellon School of Music in the studio of Chris Allen (Assistant Timpani/ Associate Principal Percussion of the Pittsburgh Symphony Orchestra), Jeremy Branson (Associate Principal Percussion of the Pittsburgh Symphony Orchestra), and Paul Evans (Emeritus Section Percussion of the River City Brass Band at Pittsburgh USA). She did her undergraduate study in the Yong Siew Toh Conservatory of Music (YSTCM), National University of Singapore in the studio of Jonathan Fox (Principal Percussion of the Singapore Symphony Orchestra).
Siu Yan also did a semester of exchange in the Peabody School of Music, where she focused on early music and contemporary music on marimba with marimbistRobert van Sice. She completed her Diploma of Music in the Malaysian Institute of Art back in 2007. Siu Yan studied under Paul Philbert(Principal Timpani of the Opera North, UK) when she joined the Malaysian Philharmonic Youth Orchestra in 2007.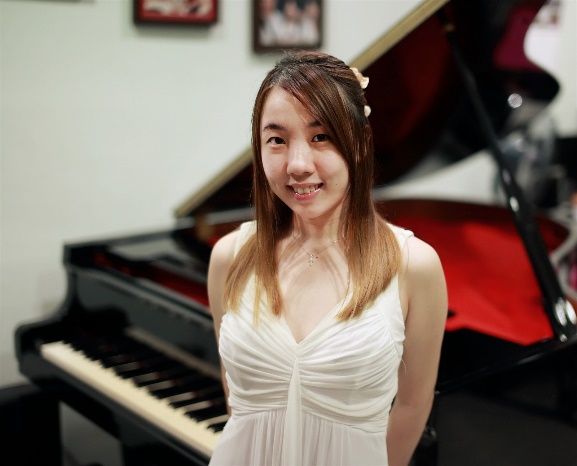 Melanie Wong claimed 'The Mansel Thomas Memorial Award for Music' for her outstanding performance as an accompanist, and also won 'The Cardiff Violins Prize for Chamber Ensembles' with Iris Piano Trio; both awarded by RWCMD in 2016. She is a Master's Degree Holder of Royal Welsh College of Music and Drama (RWCMD), UK; specializing in Piano Accompaniment under the tutelage of Benjamin Frith (Pianist of Gould Piano Trio), Catherine Milledge and Michael Pollock.
Melanie has almost 10 years of teaching experience. During her time in UK, she was a freelance piano teacher in Lordswood Girl School (Birmingham) and Vale School of Music (Cardiff). She has rich experience as a chamber musician and also a choir pianist. She was actively involved in performance and masterclass as piano trio, accompanist, and choir pianist around UK such as London, Watford, Marlow, Cardiff, and Birmingham.
Read More
In year 2013, Melanie completed her Bachelor's Degree (Honours) in Piano Performance from UCSI University-Institute of Music, and was awarded 2 Certificates of Academic Excellence by Dean's Award. At age of 20, she held a Certificate of Excellence from Trinity Arts Award for ATCL, and received her LTCL certificate years later. She was a finalist in the Classical Piano Duet Category in Roland Piano Festival 2010.
With a Bachelor of Music degree from Monash University, Melbourne, majoring in Piano Performance and Musicology, Kah Peh returned to Malaysia to undertake a position with the Malaysian Philharmonic Orchestra (MPO) as part of their education team, 'ENCOUNTER' and remained there until 2007, whereupon she founded her own music consultancy and freelanced as a performer and teacher.
Whilst in Australia, Kah Peh studied with Professor Max Cooke, Darryl Coote, Robert Chamberlaine, Joan Earle and Susan Lai. With a minor in voice performance, Kah Peh developed a genuine interest in Music Education and Pedagogy.
Read More
Kah Peh's work with the MPO involved the initiation of numerous projects including the Instrumental Lessons Programme; the Junior Violin Course; The Apprenticeship Programme, and helped create various chamber ensembles, notably the Sartori Quartet and the High Winds Ensemble and presenting workshops with the Philadelphia Orchestra and violinist, Vadim Repin; trumpeter, Hakan Hardenberger, The Mingus Big Band, Count Basie Orchestra and Rhythm in Bronze, to name but a few.
Kah Peh is highly regarded as a recitalist and collaborative pianist, performing in numerous concerts at the Dewan Filharmonik PETRONAS as well as the Monash's Robert Blackwood Hall and the Melba Hall at the Melbourne Conservatorium of Music.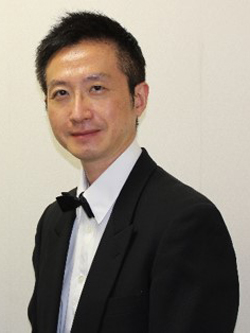 Minoru Miura was born in Tokyo, Japan, he began his musical studies at the age of three. He later studied at the Toho GakuenSchool of music in Tokyo, Juilliard School in New York City, Franz Liszt Academy of Music in Budapest, Hungary, University of Washington in Seattle and the School of Music, Texas Christian University in Fort Worth, Texas U.S.A.
He studied with major teachers including Mr. YasuoWatanabe, Ms. OlegnaFushi, Mr. GyulaKiss, Mr. Bela Siki, and Dr. TamasUngar.
Mr. Miura received several international prizes including the Silver Medal from Finale LigureInternational Competition, (1989) in Italy, Diploma Award from the ViottiInternational Competition (1989), and was a prizewinner of the Northwest Young Artist Competition (1992) in Seattle.
Read More
Mr. Miura continues to concretize including very successful recitals in the Tokyo Opera City Hall, one of the most respected venues in Tokyo. He also made major public performances in the Kisterem Hall in Budapest, Ed Landreth Hall, Walsh Performing Center in Texas, U.S.A., and Steinway Hall in Tokyo.
Mr. Miura was an assistant professor of piano at the Shobi University Tokyo for 8 years. Also, he regularly judges the PTNA (Piano Teachers National Association in Japan) Piano Competition since 2006, and was a member of the International Jury for The 2007 World Piano Competition, in Cincinnati, OH. U.S.A. He was a jury of the Aloha International Piano Competition in Honolulu, Hawaii, in June of 2017. He is now member and competition jury of the MTNA (Music Teachers National Association) in U.S.A.
His students have received numerous awards, including the 3rd prize of ASEAN International Chopin Piano Competition 2018, and Gold Prize of Hong Kong International Music Competition for Young Pianists, Malaysia Round, 2019.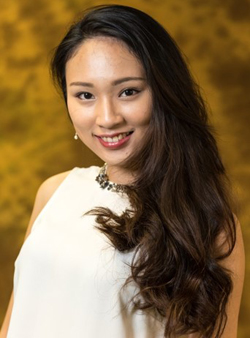 I-Hsuan Peng
Cello & Piano
As a versatile pianist, I-Hsuan has enjoyed performing works ranging from Scarlatti to Beethoven to Messiaen. Equally adept as a Collaborative pianist, she also enjoys chamber music and is often sought after as accompanist for singers, and has given a number of recitals both as a soloist and accompanist during her time in the UK. Recent performances include as a soloist for Mozart Piano Concerto in D Major No.26 K537 with Birmingham Conservatoire Symphony Orchestra in Town hall in Birmingham, as a pianist for Schoenberg's Pierrot Lunaire in the Crescent Theatre for an all-Schoenberg programme and a recital in Emmanuel United Reformed Church in Cambridge.
Read More
I-Hsuan started learning the piano at six and cello when she was ten. She was actively involved as a cellist in the orchestra in Hsin-Ming Junior High School where she was enrolled in the music stream. She went on to complete her Bachelors in the University of Taipei, where she majored in piano under Professor Pei-Chun Liao and with cello as her secondary instrument with Ching-Ling Wan. In 2011, she performed with University's string orchestra in National Concert Hall in Taiwan. I-Hsuan was accepted into Birmingham Conservatoire, studying with Professors Julian Jacobson and Philip Martin, and has completed her Masters in Music with distinction (ISCED level 7), and Advanced Postgraduate Diploma in Professional Performance (ISCED level 8). I-Hsuan has also participated in many competitions, and successes include first prize of piano group in Taiwan Music Competition in Hsinchu (2009), first awards for both piano and cello in National Student Music Competition, and as a candidate of the first round in Brant International Piano Competition(2016,2017).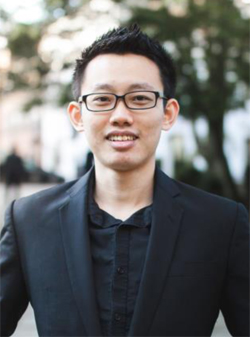 DarreI Chang
Piano & Vocal
Darrel Chan has completed his Bachelor (Honours) in Piano Performance, Master and Advanced Postgraduate Diploma in Choral Conducting at the Royal Birmingham Conservatoire, UK, having studied with Philip Martin and David Quigley (piano), Paul Spicer (conducting) and Julian Pike (vocal).
Darrel has worked with established choirs such as the Birmingham Bach Choir, Ex Cathedraand Junior Guildhall Chamber Choir, London. During his studies at the conservatoire, Darrel has been awarded the Guy WoolfendenPrize on behalf of the Denne GilkesMemorial Fund, a prize for young conducting students in 2017, and the Michael Beech Conducting Award, an award for distinction in conducting in 2018.
Darrel was the chorus master for the Royal Birmingham Conservatoire's Official Royal Opening Gala Concert in March 2018, and he also conducted the "Venite" from Byrd's The Great Servicein a concert with the Birmingham Bach Choir, as a conducting scholar the same year.
Read More
In the years 2013 to 2016, Darrel has participated as a choir member, pianist (four hands piano) and choral conductor for "Bar 4", a choir based in the UK that holds concerts to raise funds for charity. He was also conductor of the Aston University Choir for six years.
Darrel is also an active collaborative pianist and vocal coach, working extensively with singers and instrumentalists in the UK and Malaysia. He was the harpsichordist for Ensemble Sonora, a Baroque chamber group based in Birmingham. In 2018, Darrel won the accompanist prize of the "Stuart Cameron Smith American Song Prize" and was also assistant conductor/ répétiteur/harpsichordist for the conservatoire's production of Monteverdi's Madrigals of War and Love.
As a countertenor, Darrel has performed with the Royal Birmingham Conservatoire Chamber Choir as well as the Birmingham Bach Choir. He has also performed the alto solo role in Mozart's Requiem and Vivaldi's Gloria RV 588 in Malaysia.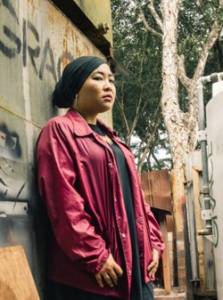 Zeela Zaharudin
Contemporary Vocal & Piano
Zeela obtained her Bachelor Degree in Music & Popular Music from the University of Wolverhampton, United Kingdom in 2006 under the tutelage of Prof Darren Sproston (Composition), Mr. Stuart Trotman (Keys) & Miss Karen Radcliffe (Voice). She also holds a Diploma in Music (Performance) from Yamaha Academy of Arts and Music & a certificate in Music Pedagogy from Rock School.With a 10-year professional teaching experience, Zeela has developed a resourceful, imaginative approach to inspire her students' interest towards music & performing.
With a 10-year professional teaching experience, Zeela has developed a resourceful, imaginative approach to inspire her students' interest towards music & performing.Both a passionate performer & teacher, she has sung & played in numerous bands from rock to jazz to pop to even classical in both UK & Malaysia. She is also a freelance session musician, a keyboardist in a progressive band – Paid in Fiction & in a couple of work-in-progress bands whilst working on her own upcoming solo EP.
Read More
Both a passionate performer & teacher, she has sung & played in numerous bands from rock to jazz to pop to even classical in both UK & Malaysia. She is also a freelance session musician, a keyboardist in a progressive band – Paid in Fiction & in a couple of work-in-progress bands whilst working on her own upcoming solo EP.
Joanne started her music studies at a tender age, learning piano and violin and later the Chinese flute. She got her ATCL in Piano at 16, and a Distinction in LTCL while pursuing her Bachelor of Business and Commerce at Monash University of Australia, which she was awarded Distinction. Having a strong passion for music, she decided to go full time into music after her graduation from Monash University.
In 2017, Joanne graduated with Distinction in Master of Performance (MPerf) in Piano Accompaniment from Guildhall School of Music and Drama, one of the world's leading conservatories and drama school in the UK. At Guildhall, she studied under Professor Eugene Asti. She also had song accompaniment and chamber music masterclasses/coaching sessions with Graham Johnson, Martin Katz, SholtoKynoch, Rudolf Piernay, Edith Wiens, Ruby Philogene, Sarah Walker, the Endellion Quartet, Jan Willem Nelleke, Alasdair Beatson, Ralf Gothóni, Carole Presland, and Caroline Palmer.
Read More
In September 2016, she received a scholarship from Mendelssohn Academy to attend masterclasses with Professor Peter Schreierat the International Mendelssohn Academy in Leipzig, Germany. She had the privilege to perform at the Gewandhausat the end of the mastercourse. Besides, she also performed a recital for the Mendelssohn Foundation in UK which included songs by Mendelssohn and Schumann. She also made her appearance at the Barbican Hall and LSO St Luke's, performing songs by Wolf and Mahler. Other song recitals involved were "Des KnabenWunderhorn", "The Impressionist Years", "The Late Schumann" and "French Songs from the Years Between 1918 and 1945".
Joanne has more than 10 years' experience in teaching music to children and adults, and is an active choir accompanist as well as pianist for the church.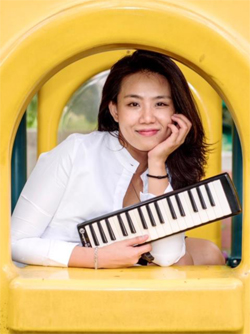 Grace Cho HeeWon is a multi-talented and passionate musician who co-founded the band 'FAZZ', a 6-piece band, for whom she composes and performs original songs in local and international music festivals, including Tokyo International Music Market, Haneda International Anime Festival in Japan, Urbanscapes and Penang Island Jazz Festival in Malaysia.
With 'FAZZ',   Grace has won various local competitions, including First Prize in Sonica Song Composing Competition and a winning performance in Malaysia Diamond in the Rough, and runner up for Singapore Coliseum Jam Band Competition.
Grace has over ten years of experience in teaching both classical and contemporary music for children and adults of all abilities. Her passion in teaching lies heavily in developing interest and appreciation of music among students.
Read More
Apart from her classical and pop background, she has always found a great interest in playing different instruments to help understand the sound and translate them into music. Her empathetic nature towards music comes from various culture and environment by living in overseas for nearly 18 years.
Previously Grace worked as a creative director at DurianASEAN, an online radio station, where she hosted and interviewed various musicians and entrepreneurs in entertainment industry. Later she co-founded a 'start-up' company, Hidden Asia – a digital media company bringing unique and powerful stories to a wider Asian audience.
Grace also co-directed a refugee documentary "Selfie With The Prime Minister", which was the film grant winner at FreedomFilmFest 2017. The film was screened in various places in Malaysia, Singapore, Berlin, California, Bosnia and Australia. Her feature documentary "Selfie To Freedom" was selected for Crossing Borders 2017 by European Documentary Network.
JAZZ – CONTEMPORARY PIANO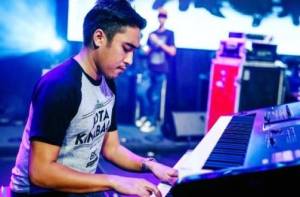 Shahwalnaz Hussin holds a diploma in Music and a Bachelor in Music Composition – both from UitM – and is very much sought after as a teacher of keyboard, theory and ensemble performance.
He is one of the UiTM Symphonic Orchestra members to have represented the UiTM in the Asian University Games Orchestra in 2009 as well as at Cambridge & Middlesex University London in 2012. Shahwalnaz arranged new wroks for a few events in 2016 and 2017, working with known names such as Dato' Siti Nurhaliza, Ramli  Sarip and Ebiet G. Ade.
Read More
Active in the national music scene, Shahwalnaz's freelance career has included performances on TV and radio, concerts at Istana Budaya for 'Analoque: Ana Rafalli & Monoloque', a live recording for 'INDIE MICE' band for TV3 Muzik-muzik 24, as composer for Theater Musical Kampung Baru held at DBKL and as keyboardist for singer Dato' Siti Nurhaliza in conjunction with the 1st anniversary 'Simply Siti Gala Night', among other notable events. Recent performances which he was a part of were with Orkestra Tradisional  Malaysia (OTM) at Dewan Filharmonik Petronas as well as the Harry Potter and the Philosopher's Stone in Concert 2017 with National Symphonic Orchestra (NSO).
Aside from Bentley Music Academy, he is also an active member of the Kuala Lumpur Orchestra as pianist and arranger. His arrangement repertoire includes various Pop  & Rock genre for the full symphony orchestra.
As a teacher, Shahwal inspires his students to develop their interest into passion and is always motivating them to turn their dreams into achievements.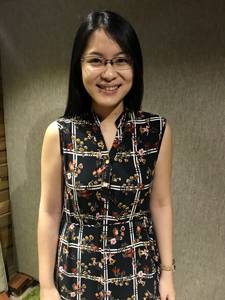 Lim Lee Peng received her first class honour in Bachelor of Music (Music Performance) from University Putra Malaysia studying jazz piano as her major under Dr. Chan Cheong Jan and Mr Tay Cher Siang, and flute as her minor under Dr. Jennifer Teng.
After graduation, Lee Peng explored different kinds of jazz in workshops and festivals around the world working with the Concert Musicians Training Programme by Mega Force Studio Taiwan and Greg Lyons' Groove Work Masterclass; Helen Sung Masterclass; Thailand Jazz Workshop in Rangsit and Mahidol University; Taiwan International Summer Jazz Camp (TISJA) and Singapore Jazz Workshop. Being the Outstanding Participant in TISJA, she was offered to attend a one-week jazz programme in Senzoku Gakuen College in Tokyo under Yuki Arimasa.
Read More
She was one of the finalists in Malaysian Jazz Piano Competition 2016 and the Champion of Pop and Jazz category in the Roland Piano Festival in 2012. In October 2017, she was invited to perform in the Western Australia Meets Jazz Festival, Tokyo, and also the 30th Anniversary of Chinese Chamber of Commerce with her current jazz band, JSY in Perth, Australia.
Under the programme of Master and Murid, Lee Peng was chosen by Mr Tay Cher Siang to perform with his band WVC in Yayasan Sime Darby Arts Festival Gala Night 2016. Roland Factory Malaysia's Opening Ceremony also invited her to perform along with Alex Hutchings from the UK in 2015.
Apart from jazz, Lee Peng enjoys Japanese music and joined RAIJIN in 2015 to play 'Anime music' in the Comic Fiesta KLCC and Animangaki in Sunway Convention Centre. She is also active in music for special needs and at the International Early Childhood Intervention Conference she performed with Sayuri Shirai, a down-syndrome marimba player from Japan, who inspired her in music therapy, education and performance.
Lee Peng is active in media; she had the opportunity to perform in The Voice Malaysia/Singapore Grand Final 2017 and also Astro Classic Golden Melody Competition (Semi Final 2017); accompanied 8TV host, Cheryl Lee Xin Yi to perform for her Recital Book Tour around KL, Ipoh and Penang, in 2016.  Currently Lee Peng is actively performing in Kuala Lumpur in many venues such as No Black Tie, Bobo KL, Suzie Wong, Morganfields' Mid Valley and many other private functions.