Winds & Brass
Instruments : Saxophone, Flute, Clarinet, Trumpet, French Horn, Flugelhorn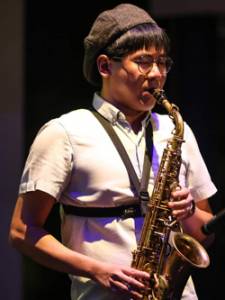 Eddy Lim
Available :

Friday & Sunday
Standard :

Saxophone
Lessons via :

Face2Face & Online
Eddy Lim is a Malaysian born Saxophonist and Educator. He continues to work with a diverse range of musicians and artists such as Henk Kraaijeveld, Jesmine Chen, James Bashford, The Shanghai Sisters, Yudi, Jon Dip Silas, Celist Chow, Harry Bolt, Jakub Valíček, Mateo Lorenzo, Sean Gibb, and Tay Cher Siang.
Eddy started learning saxophone in a high school marching band in his hometown, Kuala Terengganu. After finishing his high school, he went to Kuala Lumpur to pursue his studies at UCSI University, where he completed his BMus (Hons) Contemporary Music under saxophonists, Julian Chan, Arif Yusof and Adil Johan. He recently completed his Masters in Jazz Performance at the Royal Birmingham Conservatoire, where he studied with the Jazz greats like Jean Toussaint, Mike Williams, and Percy Pursglove.
Read More
As a performer, Eddy has performed in various events and festivals locally and also internationally, such as Legend Festival 2015 in UK, Resort World Sentosa Member Appreciation Dinner in Singapore with WVC and The Shanghai Sisters, Symphony Ariani Lebaran 2017 (backing Dato' Siti Nurhaliza, Anuar Zain, Misha Omar, Jaclyn Victor and Aida Jebat), KL international Jazz Festival 2013, 30th Anniversary Western Australia Chinese Chamber of Commerce Inc. dinner in Perth, Australia, to name a few. Eddy also performs for TV shows; two highlights include the 2017 Astro Chinese Golden Melody Grand Finale and 2017 The Voice (Singapore and Malaysia region) Grand Finale.
At the end of 2018, Eddy got a chance to follow WVC, a local jazz ensemble for a short tour as a guest, and in July 2019, he also got a chance to play in Georgetown Art Festival with Yudi and WVC, Iskandar Putri Jazz Festival 2019 with The Shanghai Sisters and WVC.
Eddy is currently playing with Julian Chan Jazz Orchestra (JCJO), led by Julian Chan. Besides big band ensembles, he is also a member of JSY (JiuShiYi) a local jazz band.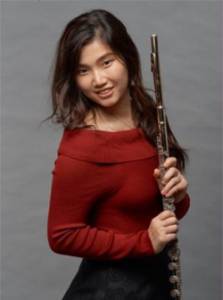 Wong Xue Fen
Available :

Wednesday & Saturday
Standard :

Flute
Lessons via :

Face2Face & Online
Wong Xue Fen is a Malaysian modern and baroque flautist. She recently graduated from Sydney Conservatorium of Music, Australia with Masters of Music Studies under the tutelage of James Kortum. Before that, she studied her Bachelor of Fine Arts (Music) in Tunghai University, Taiwan under tutelage of Mark Dannenbring. Xue Fen was provided with full scholarship and completed the studies as First-Class Honours Student.
Apart from modern flute, Xue Fen's passion towards baroque flute leads her to attend baroque masterclasses among them, with Melissa Farrow, Megan Lang, Ashley Solomon and Neil McLaren in Sydney, and Mark Dannenbringin Taiwan.
Xue Fen's has performed with Selangor Symphony Orchestra, SCM Flute Ensemble, SCM Early Music Ensemble (baroque flute), SCM Repertoire Orchestra, Tunghai University Symphony Orchestra and Tunghai University Wind Symphony.
Read More
Awarded the Gold Medal (Advanced Class) and the Outstanding Award in the ABRSM Woodwind Category of the 5th Hong Kong International Youth Performance Art Festival 2017 (Malaysia Round) Xue Fen has also participated in the National Student Competition of Music (Taichung) in 2014 and gaining Merit award during her undergraduate studies in Tunghai University.
John Bourque
Available :

Thursday, Friday, Saturday & Sunday
Master :

Trumpet
Lessons via :

Face2Face & Online
John has been a vital part of the music scene in Malaysia since he moved to Kuala Lumpur in 1998 to become a founding member of the Malaysian Philharmonic Orchestra.
He is a graduate of the Oberlin College Conservatory of Music (Ohio, USA) with Bachelor and Master Degrees in both performance and education.
John worked with various orchestras in the US and Canada performing with symphony, opera, and chamber and brass ensembles, as well at being the trumpet instructor at The College of William and Mary in Virginia.
Read More
In Malaysia, John was also active with the MPO's Education and Outreach department and as a coach with the MPO's Youth Orchestra. John left the MPO in 2017 to take a position in Phnom Penh teaching secondary music at Northbridge International School Cambodia for two years. He returned to KL in 2019 to teach Secondary and Instrumental music with The International School@ParkCity.
Look out for news of our BMA Outreach activities with John at the helm; in the meantime do email admin@bma.com.my to book your individual lesson.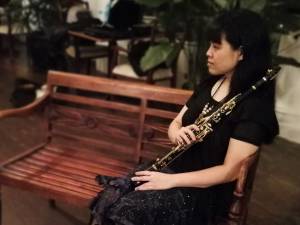 Chee Hui Hui
Available :

Thursday, Friday, Saturday & Sunday
Senior :

Clarinet & Classical Vocal
Standard :

Classical Piano, Theory & Aural
Groups :

Aeroworks & BMA Chamber Music
Lessons via :

Face2Face & Online
Hui Hui started her music education with the piano at the tender age of just three years which offered her the perfect foundation, some years later, to obtain an Associate Diploma in Music, Australia, in Piano Performance. With a natural talent for singing, Hui Hui obtained Grades Five and Eight in the same year & in 2004, obtained an Advanced Performance Certificate of Trinity College, London.
In 2004 Hui Hui was the only – and youngest – soprano from Malaysia to join the Asian Youth Choir (AYC), joining again in 2006, 2007 & 2009. In 2016, Hui Hui performed as Josephine in the comic opera by Gilbert & Sullivan, H.M.S Pinafore with The Actor Studio Chorus & Orchestra.
With a keen & dedicated interest in orchestras & ensemble playing in general, Hui Hui received clarinet lessons, initially with Mr Casey Koh, and then from Mr Philip Arkinstall, former Principal Clarinet with the Malaysian Philharmonic Orchestra (MPO).
Read More
In 2008, Hui Hui was awarded First Class Degree of Performing Arts (Music) from Universiti Malaya.
A natural music educator, Hui Hui has presented piano, Kinder Beat, Solfége, music dictation & music theory courses at the Areca Music School, Ann Perreau's Music School & Young Choral Academy & was instructor of the Music Wiz Workshop at Penang Performing Arts Centre.
In 2010, Hui Hui joined the Malaysian Philharmonic Youth Orchestra (MPYO) becoming principal clarinet in 2013. With the MPYO she toured Malaysia in 2010 & to Brisbane, Australia in 2012 serving the orchestra until 2015. Hui Hui has since performed as a substitute with the MPO & now as extra musician of the orchestra.
Hui Hui also performs with the Penang Symphony Orchestra & Chorus, Penang Symphony Orchestra, Penang Philharmonic Orchestra, Penang Wind Orchestra & The Actor Studio Chorus and Orchestra, together with the Selangor Symphony & the Wind Quintet of the Alliance Francaise, Penang. In 2014, Hui Hui also participated in the ABRSM Ensemble Competition with a clarinet-French horn duet & won First Prize – Advanced Level.
As a founding member of Treblemaker, Hui Hui has arranged music for MPYO/MPO side-by-side Chamber Concerts & is also the Art Director of the monthly music newsletter of the same name.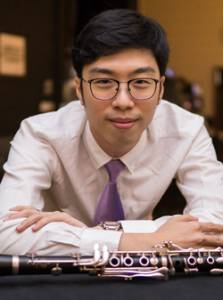 Kenny Lim
Available :

Saturday & Sunday
Senior :

Clarinet
Lessons via :

Face2Face & Online
Kenny Lim recently received his Masters of Music degree from the Royal Welsh College of Music and Drama. During his studies there Kenny studied closely with the musicians of the BBC National Orchestra of Wales, notably, Robert Plane (Principal clarinet), John Cooper (2nd and Eb clarinet) and also with well-known clarinetist, Timothy Lines and Alison Lambert (bass clarinet).
During his undergraduate studied in London, Kenny also  studied with international artists such as Janet Hilton Gonzalo Esteban (MPO Principal Clarinet), Jose Garcia Taborda, Giovanni Punzi (Copenhagen Philharmonic Principal Clarinet) and Lawrence Fong (NSO 2nd clarinet) and also took part in master classes led by, Michael Collins and Yehuda Gilad.
Read More
Recipient of the Malaysian ABRSM Winds Prize in 2015, Kenny used the award to attend the Silpakorn Summer Music School in Thailand and received personal tutorship from Dr. Yos Vaneesorn, Kenny also gave 3 solo recitals and master class across Malaysia in that year. He has also performed in various orchestras including Malaysian Philharmonic Youth Orchestra, KLpac Orchestra, Philharmonic Winds of Malaysia, KLCO Orchestra, RWCMD Symphony and RWCMD Winds Ensemble. Aside from orchestral and big ensemble playing, Kenny is also a keen performer of chamber music.
Having enjoyed a fruitful freelancing career teaching in various Malaysian universities, Kenny is now a music lecturer in the Tunku Abdul Rahman University College and looks forward to sharing his clarinet playing experience at BMA and generating more public awareness.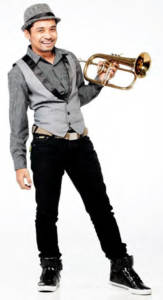 Fareed Abdul Aziz
Available :

Monday, Tuesday, Wednesday, Thursday, Friday, Saturday & Sunday
Standard :

Trumpet & Flugelhorn
Lessons via :

Face2Face & Online
Fareed started playing trumpet when he joined St John Cadet Band during his time in secondary school. Right after school he quickly enrolled for the NATIONAL ACADEMY OF ARTS, CULTURE & HERITAGE (ASWARA), He graduated in 2006 in Classical Performance in Trumpet & went on to gain further experience, performing with National Symphony Orchestra & Malaysian Philharmonic Youth Orchestra & the National University of Malaysia (UKM), conducted by Dato Johari Salleh. Fareed also trained in the art of several traditional instruments.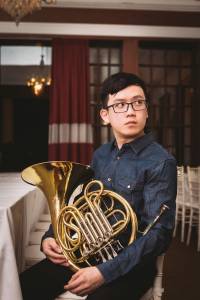 Ong Yong Hang
Available :

Thursday, Friday, Saturday & Sunday
Senior :

French Horn
Groups :

Aeroworks & BMA Chamber Music
Lessons via :

Face2Face & Online
Yong Hang started to learn the french horn at the age of 13 in his secondary school band. He has been performing with Penang Symphony Orchestra (PSO), Penang Philharmonic Orchestra (PPO) & The Actor Studio Choir & Orchestra ever since. At the age of 18, he was selected in the Malaysian Philharmonic Youth Orchestra (MPYO) & has been performing in concert tour to Brisbane in the same year, 2012.
In 2014, he won the audition to tour with the prestigious Asian Youth Orchestra, including performances in Shanghai, Hangzhou, Tianjin, Beijing, Hong Kong, Taipei, Chiayi, Osaka, Ayase & Tokyo. Yong Hang is one of only five Malaysian musicians selected to compete & he became the only horn player to represent Malaysia in a decade. He is an extra musician of Malaysian Philharmonic Orchestra (MPO) & member of the Selangor Symphony Orchestra (SSO).
Read More
Yong Hang has performed as soloist for The Queen of Malaysia during the official opening of Prince of Wales Island International School in 2013 with PPO. Yong Hang is also keen on playing in a chamber group, he has performed in a wind quintet concert at Alliance Francaise, Penang & a trio in Classical Music Asia Open Recital. In 2014, he won first prize for the ABRSM ensemble competition under the category of advanced level. Yong Hang also arranged music to perform during MPO/MPYO side-by-side chamber concerts with his group, Treblemaker.
He took his first horn lesson from James Schumacher, Co-principal French Horn of MPO through the Encounter & Outreach Program after joining MPYO. He had studied with Lin Jiang & Zora Slokar. Both were the former Principal French Horn in MPO.
Besides performing, Yong Hang enjoys teaching too. He has been teaching privately conducted various workshops outside his hometown, such as Kinta Valley Wind Orchestra (Ipoh), Ann Perreau's & Young Choral Academy (Kuala Lumpur). Yong Hang is also the author of the music newsletter, Treblemaker.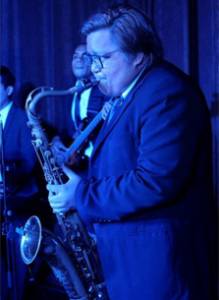 Syed Harith Daniel
Available :

Monday, Tuesday, Wednesday, Thursday, Friday, Saturday & Sunday
Standard :

Saxophone
Lessons via :

Face2Face & Online
Syed Harith Daniel started learning music when he was ten years of age. He
started to learn piano when he was 13, as well as the Tenor Saxophone and
trumpet from the age of sixteen. Syed furthered his studies in UiTM taking
Diploma in Music Studies in 2014 where he was awarded "Best Musician" for
Anugerah Khas Alumni, and started performing across Malaysia a year later with
projects like Anugerah Seri Angkasa (RTM) and also Akedemi Fantasia on Astro TV.
In 2017, Syed won the Yamaha Music Scholarship Award in Asia.
Syed's forte in music is jazz and fusion and shares this passion and knowledge
with all his students.