Thompson Yunga was born in Limbang, Sarawak & grew up in Labuan & has been actively participating in musical activities since his primary school days.
Thompson pursued his studies by taking Diploma in Music in University Technology MARA & then proceeded to take a Bachelor Degree in Music Performance, majoring in Voice under the tutelage of Ms Syafinaz Selamat.
Thompson has participated in Opera Plus, an International Workshop & Master Class for Voice Training, Opera & Piano Accompaniment in University Malaya; he is also a member of the internal award winning UiTM Chamber Choir, taking 7 golds in several international choir competitions at the Bali International Choir Festival at Bali, Indonesia & the Praga Cantat at Prague, Czech Republic.
Read More
Thompson was one of Malaysia's representatives to the Asian Youth Choir in Seoul, Korea in 2014 & in 2015, he once again was chosen to represent Malaysia in the Philippines for the One Asia Cultural Ambassador program, promoting music education among children especially in rural areas.
Thompson wants not only to entertain but also educate society, both on music & with music. He truly believes music can help enhance the well-being of the individual, no matter what age or ability.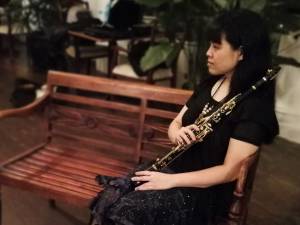 Hui Hui started her music education with the piano at the tender age of just three years which offered her the perfect foundation, some years later, to obtain an Associate Diploma in Music, Australia, in Piano Performance. With a natural talent for singing, Hui Hui obtained Grades Five and Eight in the same year & in 2004, obtained an Advanced Performance Certificate of Trinity College, London.
In 2004 Hui Hui was the only – and youngest – soprano from Malaysia to join the Asian Youth Choir (AYC), joining again in 2006, 2007 & 2009. In 2016, Hui Hui performed as Josephine in the comic opera by Gilbert & Sullivan, H.M.S Pinafore with The Actor Studio Chorus & Orchestra.
Read More
With a keen & dedicated interest in orchestras & ensemble playing in general, Hui Hui received clarinet lessons, initially with Mr Casey Koh, and then from Mr Philip Arkinstall, former Principal Clarinet with the Malaysian Philharmonic Orchestra (MPO).
In 2008, Hui Hui was awarded First Class Degree of Performing Arts (Music) from Universiti Malaya.
A natural music educator, Hui Hui has presented piano, Kinder Beat, Solfége, music dictation & music theory courses at the Areca Music School, Ann Perreau's Music School & Young Choral Academy & was instructor of the Music Wiz Workshop at Penang Performing Arts Centre.
In 2010, Hui Hui joined the Malaysian Philharmonic Youth Orchestra (MPYO) becoming principal clarinet in 2013. With the MPYO she toured Malaysia in 2010 & to Brisbane, Australia in 2012 serving the orchestra until 2015. Hui Hui has since performed as a substitute with the MPO & now as extra musician of the orchestra.
Hui Hui also performs with the Penang Symphony Orchestra & Chorus, Penang Symphony Orchestra, Penang Philharmonic Orchestra, Penang Wind Orchestra & The Actor Studio Chorus and Orchestra, together with the Selangor Symphony & the Wind Quintet of the Alliance Francaise, Penang. In 2014, Hui Hui also participated in the ABRSM Ensemble Competition with a clarinet-French horn duet & won First Prize – Advanced Level.
As a founding member of Treblemaker, Hui Hui has arranged music for MPYO/MPO side-by-side Chamber Concerts & is also the Art Director of the monthly music newsletter of the same name.
With a Bachelor of Music degree from Monash University, Melbourne, majoring in Piano Performance and Musicology, Kah Peh returned to Malaysia to undertake a position with the Malaysian Philharmonic Orchestra (MPO) as part of their education team, 'ENCOUNTER' and remained there until 2007, whereupon she founded her own music consultancy and freelanced as a performer and teacher.
Whilst in Australia, Kah Peh studied with Professor Max Cooke, Darryl Coote, Robert Chamberlaine, Joan Earle and Susan Lai. With a minor in voice performance, Kah Peh developed a genuine interest in Music Education and Pedagogy.
Read More
Kah Peh's work with the MPO involved the initiation of numerous projects including the Instrumental Lessons Programme; the Junior Violin Course; The Apprenticeship Programme, and helped create various chamber ensembles, notably the Sartori Quartet and the High Winds Ensemble and presenting workshops with the Philadelphia Orchestra and violinist, Vadim Repin; trumpeter, Hakan Hardenberger, The Mingus Big Band, Count Basie Orchestra and Rhythm in Bronze, to name but a few.
Kah Peh is highly regarded as a recitalist and collaborative pianist, performing in numerous concerts at the Dewan Filharmonik PETRONAS as well as the Monash's Robert Blackwood Hall and the Melba Hall at the Melbourne Conservatorium of Music.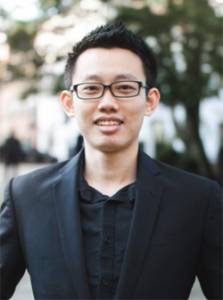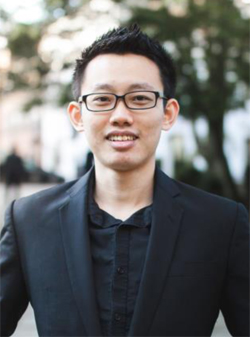 DarreI Chan
Piano & Vocal
Darrel Chan has completed his Bachelor (Honours) in Piano Performance, Master and Advanced Postgraduate Diploma in Choral Conducting at the Royal Birmingham Conservatoire, UK, having studied with Philip Martin and David Quigley (piano), Paul Spicer (conducting) and Julian Pike (vocal).
Darrel has worked with established choirs such as the Birmingham Bach Choir, Ex Cathedraand Junior Guildhall Chamber Choir, London. During his studies at the conservatoire, Darrel has been awarded the Guy WoolfendenPrize on behalf of the Denne GilkesMemorial Fund, a prize for young conducting students in 2017, and the Michael Beech Conducting Award, an award for distinction in conducting in 2018.
Darrel was the chorus master for the Royal Birmingham Conservatoire's Official Royal Opening Gala Concert in March 2018, and he also conducted the "Venite" from Byrd's The Great Servicein a concert with the Birmingham Bach Choir, as a conducting scholar the same year.
Read More
In the years 2013 to 2016, Darrel has participated as a choir member, pianist (four hands piano) and choral conductor for "Bar 4", a choir based in the UK that holds concerts to raise funds for charity. He was also conductor of the Aston University Choir for six years.
Darrel is also an active collaborative pianist and vocal coach, working extensively with singers and instrumentalists in the UK and Malaysia. He was the harpsichordist for Ensemble Sonora, a Baroque chamber group based in Birmingham. In 2018, Darrel won the accompanist prize of the "Stuart Cameron Smith American Song Prize" and was also assistant conductor/ répétiteur/harpsichordist for the conservatoire's production of Monteverdi's Madrigals of War and Love.
As a countertenor, Darrel has performed with the Royal Birmingham Conservatoire Chamber Choir as well as the Birmingham Bach Choir. He has also performed the alto solo role in Mozart's Requiem and Vivaldi's Gloria RV 588 in Malaysia.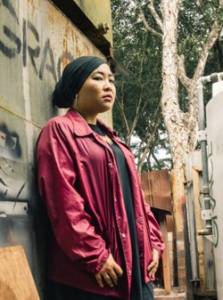 Zeela Zaharudin
Contemporary Vocal & Piano
Zeela obtained her Bachelor Degree in Music & Popular Music from the University of Wolverhampton, United Kingdom in 2006 under the tutelage of Prof Darren Sproston (Composition), Stuart Trotman (Keys) & Karen Radcliffe (Voice). She also holds a Diploma in Music (Performance) from Yamaha Academy of Arts & Music & a certificate in Music Pedagogy from Rock School.With the experience of teaching professionally for almost 10 years, Zeela has developed a resourceful, imaginative approach in inspiring her students' interest towards music & performing.
With the experience of teaching professionally for almost 10 years, Zeela has developed a resourceful, imaginative approach in inspiring her students' interest towards music & performing.
Both a passionate performer & teacher, she has sung & played in numerous bands from Rock to Jazz to Pop to even Classical in both UK & Malaysia. She is currently also a freelance session musician, a keyboardist in a progressive band – Paid in Fiction & in a couple of work-in-progress bands whilst working on her own upcoming solo EP.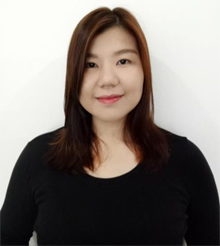 Keira Chin is currently pursuing her Masters in Performing Arts (Music) in Universiti Malaya after completing her Bachelor Degree of Music in Universiti Putra Malaysia with first class honors in 2015. She has been trained in choir practices since a young age, and currently maintains an active portfolio of private and public performances, such as One World Hotel's The Sphere Lounge, Thailand Jazz Workshop at Rangsit University, International Jazz Day at No Black Tie, Concert in the Dark, Jumuro's Music Synthesis Showcase at KLPAC and The 15th Asli Drama Award's Opening Performance in 2018.
Read More
Keira writes original material for her band, 'Puira', who perform regularly at open mics at The Bees, Publika, No Black Tie and Good Friend's Café, as well as the fringe of Penang Island Jazz Festival in 2014. Puirahad won awards from band and song composing competitions; first runner of Universiti Putra Malaysia's Putra Idol 2013, best performer and judges' recommendation awards in Yinzi's 7th Rookies Cup, and second runner up of Trinity's Rock and Pop Soul band competition in 2015. They were selected as the top 15 of 8TV's 'I Wanna Sing' in 2016.
Recently, Keira won the Best Original Music Composition in the 15th Asli Drama Awards for a theatre production, 'Light of Dust', which was staged at Damansara Performing Arts Centre in July 2017.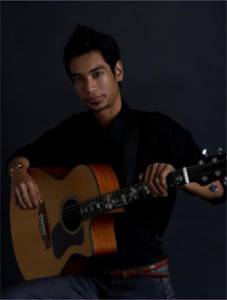 RaafikIskandar has over twenty years of music experience. Born and raised in Singapore Rafikgraduated from Lasalle SIA College of the Arts in Singapore.Teaching mainlyVocals and Guitars he also plays Guzhen, Gamelanand Pipa. Raafikis passionate about music training and has experience in teaching at major music schools in Singapore being attached to the AMISMinistry of Education (MOE)to schools such as TanjongKatongGirls School, Hwa Chong International,Anglo Chinese School as well as theInstitute TechnicalEducation (ITE). In 2012 Raafikwas called into teach atone of the largest corporation in Singapore-TemasekHoldings. A corporation where the wife of thePrime Minister of Singapore is working to this present day.
With his experience in teaching students from different age groups, Raafikis able to communicate well with students of different age groups and background. He also performed in various stages and clubs in Singaporeas well as theEsplanade and SuriaTV channel. As a popular singer andguitar player, he was featured in Expat Living magazinein 2008. Raafikis happy to help the students to sing andplay any specific song they wanted to learn depending on the level of expertise required.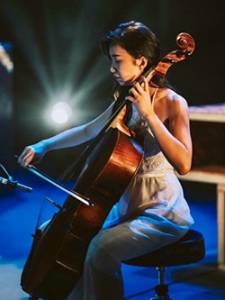 Sophia Ng Min
Cello & Vocal
Sophia received her Master of Music (Performance Teaching) from the Melbourne Conservatorium of Music, University of Melbourne, and her Bachelor of Classical Music (Hons.) from UCSI University as a scholarship recipient, majoring in classical cello, and minoring in classical voice. Her broad interest in different musical styles and genres, and her pursuit of versatility as a musician, has led her to complete a grade 8 RockschoolPopular Vocals exam with distinction and was awarded with the RockstarAward 2016.
Hailing from Penang, the Pearl of the Orient, Sophia has been actively performing in Kuala Lumpur since 2012. Some of the highlights include performing as the lead vocalist of the former jazz-pop fusion band, SKAZZ, and the cellist of the string quartet, Strings Attached Quartet. During her time in Melbourne, she has also sung at the National Gallery of Victoria as a jazz vocal-piano group, Aurore Duet, and was also the cellist and vocalist of jazz octet, BLEUM.
Sophia's teaching experience includes years of one-to-one vocal and instrumental teaching, as well as rehearsing and conducting string ensembles. As a teacher, she strives to provide a student-oriented music learning experience by recognizing that every student is unique and different, and tailors her lessons to fit each individual student. Sophia strongly believes that music education is for everyone across all boundaries.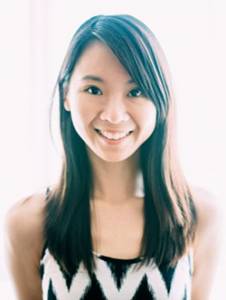 Sulynreceived her Post Graduate Diploma in Music (Distinction) and Bachelor of Music degree(A-Average) from the University of Otago, New Zealand in 2007, majoring in songwriting, composition and contemporary performance under the tutelage of Dr. Graeme Downes.
In the last 10 years, Sulynhas been actively working as a music educator, composer and professional singer, performing both in the singer / songwriter circuit as well as for weddings and corporate events. Her most notable achievements to date will be winning Best Group Performance -Vocal at 15th BOH CameronianAwards under PlayspaceProductions for the A Capella production "Voices in My Head",and winning SkorAsalMuzikTerbaikat FilemFestival Malaysia ke-27 for the movie ManisnyaCintadi Cappadocia.
As a vocal teacher, Sulynis dedicated in making sure her students are well prepared for exams and performances, and is familiar with the Trinity Rock and Pop Vocal Syllabus. She is able to communicate well with students of different age groups and ethnicities, and has developed a teaching approach that is engaging and empathetic.