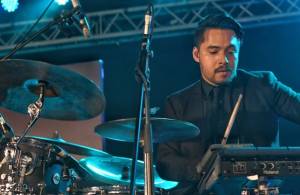 Faeez Halim
Available :

Monday, Friday & Sunday
Standard :

Drums
Lessons via :

Face2Face & Online
Faeez started playing durms while studying in Victoria Institution Kuala Lumpur. Back then, he was a member of the school's Cadet Corp marching band. As a drummer, he participated in numerous national & international marching band competitions. After high school, he pursued his Diploma in Music majoring at UiTM in percussion & drums.
Faeez holds a Degree in Music Performance from UiTM. He is also a founding member & drummer for a local rock band – Drama Band, which is widely known for their popular songs used in soundtracks for movies & TV shows. Drama Band has also been nominated in several different local music award celebrations.
Read More
Faeez is also a member of a well known percussion group – 'No Noise Percussion' popular for their usage of unconventional everyday items as a percussion instruments. They play mostly stomp based music. Faeez has traveled & performed with No Noise Percussion group in many parts of Malaysia, appearing in festivals, private functions & public events since 2011. Faeez developed his passion for teaching when he started conducting clinics & team building sessions with the 'No Noise Percussion' Group & has not stopped teaching since.
Adriel Wong
Available :

Wednesday
Standard :

Drums & Cajon
Lessons via :

Face2Face & Online
Adriel graduated in 2018 with a Bachelor of Music (Hons) from UCSI and is currently performing with various artists in Kuala Lumpur. Adriel is also an alumnus of the Malaysian Philharmonic Youth Orchestra and, as a result has a passion for contemporary and classical music.
In June 2018, Adriel performed alongside award-winning jazz vocalist and songwriter Gabrielle Stravelli as part of an event organised by the US Embassy in Sabah called "America Days Sabah 2018" where he was joined by his brother Alton on keyboard and Pat O'Leary on the double bass. In that same year in September, Adriel joined the ensemble which represented Malaysia as finalists in the Singapore International Jazz Battle.
Read More
Last year in May 2019, Adriel was the semi-finalist in the International Jazz Battle in Bangkok, hosted by Silpakorn University. He was also part of the 'One People Project' by Artist Green in Tokyo, headed by Yuki Arimasa. This was a collaboration between musicians across Asian countries from Indonesia, Thailand, Malaysia, Taiwan and Japan.
Adriel has worked alongside various international and local artists, including Chi-Pin Hsieh, Kai-Ya Chang, Tay Cher Siang, Michael Veerapan, Julian Chan, Seiichi Fukuyama, Gabrielle and Patrick O'Leary, Shunnya Wakai, The Shanghai Sisters, and Bonahop, to name but a few.
Abdul Karim
Standard :

Drums, Latin Percussion & Hand Percussion
AKZ delivers high intensity and energetic musicianship in all his performances. An ambassador of Malaysian music and percussion, at the tender age of 25, AKZ has performed and conducted workshops at numerous international festivals and tours such as Rainforest World Music Festival (Sarawak, Malaysia), SacheonInternational Percussion Festival (Korea), Caravanserai Tour (United States of America), ASEAN Youth Jazz Orchestra (Japan and South East Asia). AKZ has also conducted classes for kindergarten such as Jasmine Playschool Kuala Lumpur and conducted a drums and percussion special needs program for PusatKanak-Kanak TengkuBainun(2014-2016).
Read More
A popular up and coming first call as a percussionist, he has contributed, recorded and worked with many of Malaysia music industry names and artist such as Dr.Pacai, SalamiahHassan, Sean Ghazi, LokU, AizatAmdan, Amir Jahari, Imran Ajmain, TalithaTan, AG Coco, Audi Mok, Pak Ngah, Istana BudayaTraditional Orchestra, Radio Television Malaysia to name a few and International artist such as Osamu Matsumoto (Japan), Mariko Maeda (Japan), Takumi Nakayama (Japan), OppsPig Pale Ale Inc(Japan) and Bass G (Indonesia)
He is also apart of other projects and bands such as The Diplomats of Drums, Stomp The Rhythm, FaliqAuriTrio, Mutesite, Tarakucha!, HadyAfro Band, Amir JahariProject, Leaismand Royal HaqqaniMaulidEnsemble.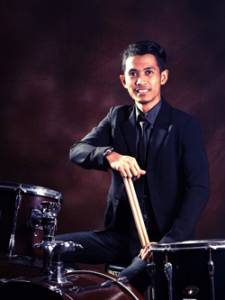 Abdul Mutalib
Available :

Tuesday, Wednesday, Thursday, Saturday & Sunday
Standard :

Drums
Lessons via :

Face2Face & Online
Abdul Mutalib Mohd Muslim, known in the music circles as Alib, graduated in Music Performance at Universiti Teknologi MARA. He majored in Drum, with special guidance from Mr Adil Ali, a drummer for Yunalis Mat Zara'ai & RTM. Alib was a marching drummer before he diversified into band drumming. Voice of Percussion flourished under his team participation. Indeed, they gave Malaysia something to be proud of, turning up as 1st runner-up for The World Championship of Marching Show Band in 2016. Combining the best of both worlds of percussion defined him as a versatile, precise & refined percussionist/drummer.
Alib has had a solid 10-year band drumming experience with UiTM Pahang. He also freelances as a drummer for some artists, such as Aqasha (Artist/Actor). He has worked with Dj Fuzz & Altimet on music videos & is also experienced in studio recording works .He maximizes his skill in session works with percussion groups such as No Noise Percussion & others.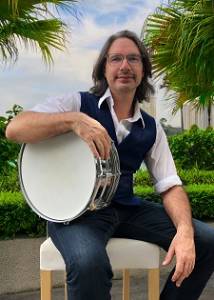 Stephen Borgovini
Available :

Wednesday, Friday & Saturday
Standard :

Acoustic Guitar
Senior :

Drums
Lessons via :

Face2Face & Online
Stephen Borgovini is an international major label (EMI, Capitol, Virgin Records) platinum recording artist from New York City. He had been involved in the NYC music industry since 1993 & started playing drums at the early age of 12.
He has credentials in performance, production & recording. Stephen has toured the world with his band, FLC & has written & produced Top 10 hit songs in Great Britain & throughout Europe.
While on tour he had the good fortune to merge musical ideas from artists such as Dave Grohl & Butch Vig (Nirvana, Foo Fighters) Beck, U2, Stephen Perkins (Jane's Addiction, Porno for Pyros) & Frank Briggs (Mel Bay Publications).
Stephen brings a groove that's essential for Pop/Rock, Hip Hop, Funk, Blues & Jazz.
Read More
He believes music is an art form & makes learning fun.
"I've reached a place where I realize how important and gratifying it is to give back. I'm happy to be given the opportunity to do that, here at BMA."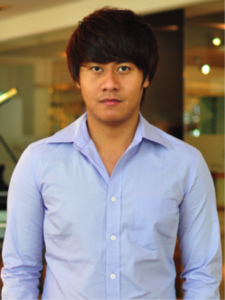 Raimi Bin Ruzli
Available :

Wednesday, Thursday, Friday & Saturday
Senior :

Drums
Lessons via :

Face2Face & Online
A very well known drummer in the Malaysian music industry, Raimi is a self-taught, hard-working musician with a passion for what he does. He was nominated as the fastest stroke dribbler by Roland Asia Pacific in 2010. He has also sessioned for numerous bands & was once a regular live band member in a famous nightclub in Malaysia.
Amongst his many achievements, touring & performing in many countries in South East Asia tour with his bandmates. He has also featured in local movies & commercials as a special guest, on top of creating soundtrack recording for several commercials such as 100 plus. He has used his professional skills to help many local bands in recording their music. His extensive experience in different music genres of music, especially in Rock, is invaluable in guiding & appealing to students, inspiring them in realizing their talents & achieving their dreams.
Read More
Besides being a committed music teacher, Raimi is also actively involved in performing in the entertainment industry & is always there to nurture students who are interested to become music professionals.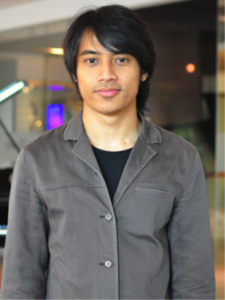 Aidil Azali
Available :

Tuesday, Wednesday, Thursday, Friday & Saturday
Standard :

Drums
Lessons via :

Face2Face & Online
Aidil, a graduate from UiTM who majored in drums & classical percussion has an impressive carrier as a freelance drummer, session musician, recording artiste, & drum tutor.
Upon completion of his internship training with Majlis Perbandaran Subang Jaya, he joined Bentley Music Academy in 2010 as a pioneer featured drum tutor.
Aidil sessions/plays with numerous popular bands, singers & songwriters; Yuna (Indie Pop), Liyana Fizi of Estrella (Indie Pop), Bittersweet (Indie Rock) , Purevibracion (Reggae), Razed (Progressive/Metal Band), Lightcraft (Indie Rock), Ardiv Jauhari (Pop), Iqbal M (Indie/Experimental Rock Band), his own percussion/stomp group – No Noise Percussion (Stomp), just to name a few.
Read More
In addition, he actively performs at private functions & concerts. He has also done some successful major work with Rock The World 2015 Festival (Purevibracion), 10 days Thailand Tour (Purevibracion), Suara Kami Concert (Yuna), Twtup Ipoh (Bittersweet), Jom Heboh Concert (Yuna) & Puteri Gunung Ledang in Concert (No Noise Percussion).
Aidil is not only a much sought after musician in his own right, he is well loved as a drum tutor at Bentley Music Academy.
Rebecca Cheah
Available :

Saturday
Standard :

Drums
Lessons via :

Face2Face & Online
Rebecca holds a Bachelor of Contemporary Music degree from UCSI (2013), majoring in Drums under the tutelage of Mr Elliott Koon. Her interest in drumming started in high school, fuelling a serious desire & ability that saw her involvement in a variety of music projects well into tertiary level.
Rebecca has performed in numerous musicals such as 'Pixies, The Musical', an original production by Gan Jiaying & also 'Songs for a New World Musical', a Jason Robert Brown musical production directed by BOH Cameronian Arts award-winning Director, Christopher Ling & featuring Anugerah Industri Muzik (AIM) nominated vocal quartet, Caipifruta.
Read More
Rebecca has also appeared & performed in masterclasses conducted by Jose Thomas & Julian Chan, drummed for UCSI's inaugural Contemporary Music Festival in 2011 with the School of Music's faculty members & other student bands that featured up to 21 performers bringing to the fore the best of compositions & arrangements commissioned by the UCSI School of Music.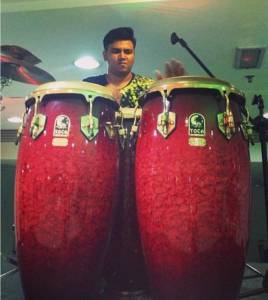 Nazreen Shah
Available :

Monday, Tuesday, Wednesday, Thursday, Friday & Sunday
Standard :

Drums & Percussion
Lessons via :

Face2Face & Online
Nazreen Shah studied at University Technology Mara ( UiTM ) graduating with a Degree in Music Performance (Hons) Drum/Percussion. Active as a freelance performer and tutor , Nazreen has performed with many leading Malaysian artists, such as Noraniza Idris, Ronnie Hussin, Gmie Screen, Ramli Sarip, Zur Eda and many more.
Nazreen has also appeared in several television program and recordings such as Mentor, Anugerah Seri Angkasa Rtm, Rentak Juara RTM, Showdown, Nasi Lemak Kopi O, Malaysia Hari Ini and many more.
Nazreen is founder Banana Cheese Percussion, a currently active percussion group in Malaysia.